Masonry Services Nassau County, NY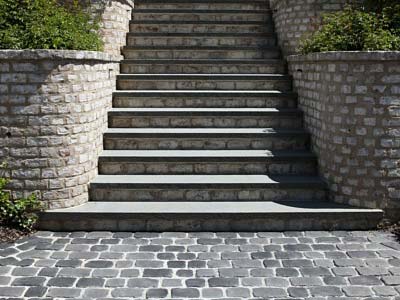 Sivilli Landscape Contracting is one of the few reliable masonry contractors in the state of New York. We have decades of work experience in various masonry works, making us capable of handling residential and commercial projects. In fact, most property owners in Nassau County, Long Island, Manhasset, Old Westbury, and Brookville choose us over other contractors because of our good qualities as a masonry services provider. Our clients from these areas can always expect fine workmanship and outstanding results.
If you need expert people who can work on any masonry project regardless of its complexity and scope, then please contact us today. Our comprehensive masonry services include all types of masonry works for property improvement projects.
Comprehensive Masonry Services
We are the go-to company of homeowners, as well as business property owners in Nassau County because of our comprehensive masonry services. With us, they don't need to hire another contractor since we can handle almost all kinds of concrete and masonry tasks. By working with a single service provider, they can expect smooth workflow, better communication, and hassle-free project completion.
Our masonry services include designing and building any of these features and amenities:
Patios. One of the best ways to relax after a tiring day is to spend some quiet time in a patio. You can also use this spot for family bonding, entertaining guests, or for a weekend get-together. With these functions, it is critical to choose the right patio designer and builder. And if you hire us, you will be assured of the wonderful benefits of having a patio built in your home. We will send our best crews and use only premium materials to give you a patio that is not only elegant but can also last a lifetime.


Driveways. We design and build driveways according to industry standards so they can endure heavy vehicle traffic and the harsh outdoor elements. We can work on concrete, asphalt, or paving stone, depending on our clients' preferences. We also include in our masonry services other related tasks such as driveway repair and renovation.


Retaining walls. Another masonry feature that we can design and build for you is a retaining wall. It prevents soil erosion, keeps flower gardens separated from lawn areas, and adds beauty to a plain-looking landscape. We will make sure that the materials used are of premium quality to ensure the integrity of the walls we build. We also have access to a wide range of designs that can complement with other features in the landscape or outdoor area.


Steps. Our highly recommended material for steps is natural stone slabs. Natural stones' unique characteristics make them the top choice of most property owners in Nassau County and surrounding New York areas. We have partnership with reputable quarry companies, so you are assured that the steps are made from the finest materials available. From fieldstone and granite to concrete pavers, we can install them for you.


Stonework. We can custom fabricate stones for your indoor and outdoor masonry projects. Our stone masons can create countertops for kitchens, pool copings, steps, and other custom-made stones for your property.
Affordable Services but Excellent Masonry Features
At Sivilli Landscape Contracting, our clients are assured of excellent masonry features. Please browse our project portfolio so you can see how we make properties more functional and more beautiful. Meanwhile, we offer affordable rates for our various masonry services to encourage more clients from Nassau County to avail our professional services. Call us today at (516) 338-7904.