Excavation and Demolition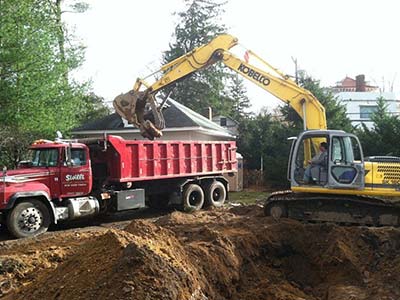 Demolition and excavation are an inseparable part of building construction and landscaping projects. This work is carried out in the first phase of the project and needs to be handled by experienced excavation& demolition contractors. Sivilli Contracting is a premier full-service landscaping company that has been operating in this space for more than 30 years. We provide customized services to residential and commercial customers.
If you are carrying out a construction project on a lot and need some structures demolished, we can handle that job for you. We also provide excellent excavation and hauling services for all types of landscaping and outdoor construction projects.
Projects That Require Excavation
Excavation services may be required for various projects such as:
Foundations and slabs
Footings and piers
Deeper basements under existing structures
Converting a crawl-space into a full-depth basement
Detention & retention structures
Construction of driveways, pathways and walkways
Construction of retaining walls
Installation of parking lots
Trenching for utility lines
Plumbing upgrades
Grading and leveling
Drainage system installations
Storm, & rainwater runoff management projects
Construction of outdoor features
Custom Demolition Services
We use heavy-duty equipment in our work and highly trained and skilled personnel handle the job. All the work will be completed efficiently, professionally and safely. We also ensure that all the debris from demolition projects is hauled away from the site efficiently.
For more information about the excavation and demolition services we provide, feel free to call Sivilli Landscape Contracting Corp with your requirements.
Residential Excavation / Demolition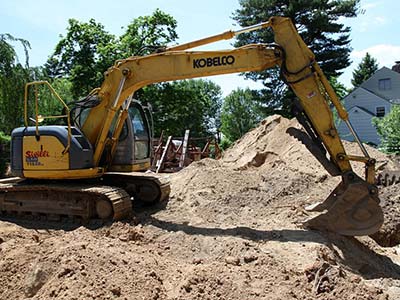 When hiring a residential excavation contractor the most important thing to know is that you trust their operators and the skills they have trained into each of them.
At Sivilli Contracting our skilled team is well trained in digging, around underground gas lines, overhead power lines, underground power lines, sewers, excavating waterlines, & trenching backfilling, grading footings and demolition.
It is also important to know they can operate the machinery around homes and buildings as the expenses can accumulate rather quickly if an error occurs.
Liability insurance is a premium in this industry and as a contractor it is of the most important to carry the proper insurance for all of our jobs.
We have all the proper licenses and will ensure all permits, and carry all insurances to protect you as a home-owner and us as the contractor.
Click here to view our Gallery
Contact Sivilli Contracting at 516-338-7904 to set up an appointment for a free consultation to discuss your excavation/demolition needs.
Commercial Excavation / Demolition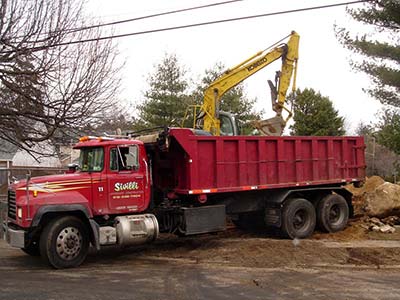 From small commercial remodel projects to large-scale commercial sites, Sivilli Contracting's focus is to ensure your job requirements are clearly understood. During the bid process, local and environmental issues are addressed, and every detail of the project included prior to assigning the appropriate crew and equipment to your site.

Please click here to see our gallery.

Contact Sivilli Contracting at 516-338-7904 to set up an appointment for a free consultation in regards to your demo/excavation project.

Click on the images below to view a larger display.


Photo 1

Photo 2

Photo 3

Photo 4

Photo 5

Photo 6