Helical Piles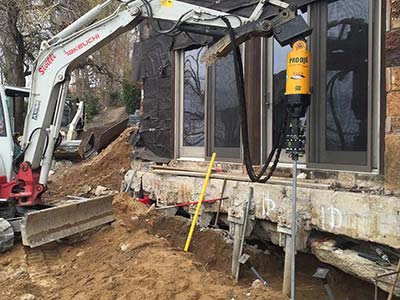 Sivilli Contracting is a premier full-service landscaping company that has been operating in this space for over 30 years. Our company has handled a large number of helical pile installations over the years for residential and commercial property foundations.
Helical Pile - The Benefits
Helical anchors and screw piles are very unique anchoring systems. This type of foundation has a range of applications and can be used on residential and commercial projects. There are a number of benefits to using helical piles in your construction project such as:
Installation is quick – These foundations are faster to install compared to traditional concrete foundations; there is no dig-out time and no set time needed.
No excavations – Since there is no debris and soil to cart away, the project can be completed within a shorter timespan and this saves our clients a significant amount of money.
No curing period – The structure can be built immediately on helical pile foundations as no curing time is required.
Compact footprint – These types of foundations can be used in restricted spaces such as very close to buildings; you don't need to take any special measures to keep them stable.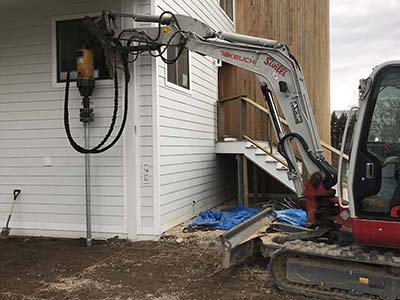 Custom Helical Pile Structures
The foundations are highly customizable and they have very little impact on the environment compared to their concrete counterparts. They can also be installed at any time of the year as no curing time is required and you don't need to wait for perfect weather to install them.
For more information about the helical piling services we provide, feel free to call Sivilli Landscape Contracting Corp with your requirements.