Commercial Snow Services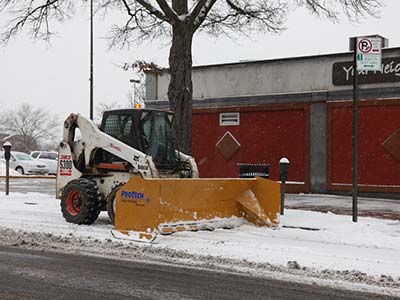 We all know what winter is like in New York. At Sivilli Contracting our services include commercial snow plowing, snow shoveling, application of sand, de-icing and more.
When preparing for the big storm, as a business owner, you want the peace of mind of knowing that your snow removal hassles will be handled by the commercial snow removal professionals. Our customers count on us for reliable and fast snow plowing and snow removal.
Our responsible snow management experts are available around the clock and will stay on duty until the job is done right. We utilize the latest weather data and communications equipment to dispatch crews promptly.
We have the equipment and experience necessary to handle rapid snow plowing and snow removal for commercial properties including shopping centers, parking lots, office buildings and more.
Please click here to see our gallery.
Contact Sivilli Contracting at 516-338-7904 to set up a commercial snow plow account. We offer a variety of options within our seasonal snow plowing contracts. Our experts can tailor an agreement for services that meets your needs and budget.

Click on the image below to view a larger display.