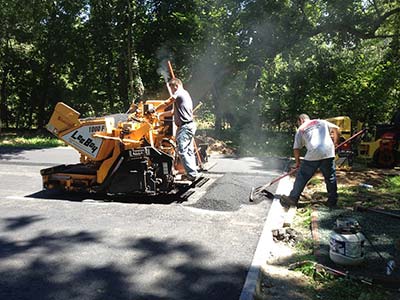 Asphalt is commonly used in many landscaping projects and is versatile enough to be installed in different areas of the outdoor areas of your property. Sivilli Contracting is a premier full-service landscaping company that has been operating in this space for more than 30 years. We provide excellent asphalt paving solutions to both residential and commercial customers.
What Is Asphalt?
Asphalt is a semi-solid, sticky, black material that is a byproduct of crude petroleum. This refined product gets formed once the crude oil process has been completed. As mentioned earlier, asphalt is a very versatile material that is used in a variety of applications such as driveways, walkways and pathways. Asphalt parking lots are resilient and durable and the material can be used in many other areas of commercial and residential properties.
Benefits of Asphalt Paving
There are a number of benefits to asphalt paving such as:
It is economical compared to various other materials such as stone slabs and pavers.
The installation is quicker compared to other materials.
These pavements also have very smooth surfaces.
They are easy to maintain and last for a number of years
Outdoor asphalt surfaces generate far less noise compared to many other pavement materials.
When white/yellow striping is painted on these surfaces, it becomes easier for people to follow parking regulations and this makes it a very safe surface.
For more information about our asphalt installation services, feel free to call Sivilli Landscape Contracting Corp with your requirements.
Please click here to see our gallery.