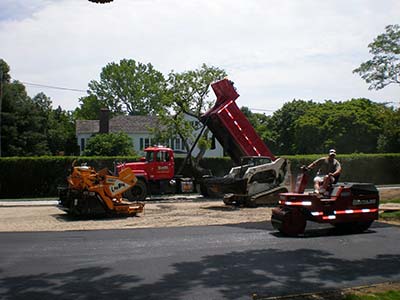 Asphalt is pliable, making it much more forgiving than concrete when it comes to heaving from freeze and thaw cycles. Asphalt driveways are also very beneficial if you happen to live in a snowy region as the black color of the asphalt can soak in the heat from the sun and melt snow much faster than any other type of driveway surface. A new asphalt driveway can be installed by Sivilli Contracting in a relatively short amount of time, usually a day or two after the sub-grade preparation. Let Sivilli Contracting add to the curb appeal of your home. Do you currently have an asphalt driveway that needs repairing? We do that too!
Click here to view our Gallery
Contact Sivilli Contracting at 516-338-7904 to set up an appointment for a free consultation for your custom asphalt driveway.